Clean Design and Durability at an Affordable Price
If you are planning in creating that perfect little space in your kitchen, bathroom, and even majestic countertops, sinks, and surfaces. Dupon Corian® solid surface has you covered with a variety of bold colors, textures, and effects that guarantees to leave an expression wherever you place them.
Corian® solid surface is a composite material which is slowly gaining popularity not just due to its durability but also its aesthetic qualities. Dupont Corian countertops comes with designs, colors and textures which can mimic the effect of a stone finish (granite and marble), lacquered wood, and designer-grade plastic and fiberglass. It is also stain and impact resistant making it more durable than wood, stone, and plastic. Corian® solid surface is also known as being one of the first of its kind and after its patent expired other companies began making and selling their own solid surface materials. Talk to us for our professional advice.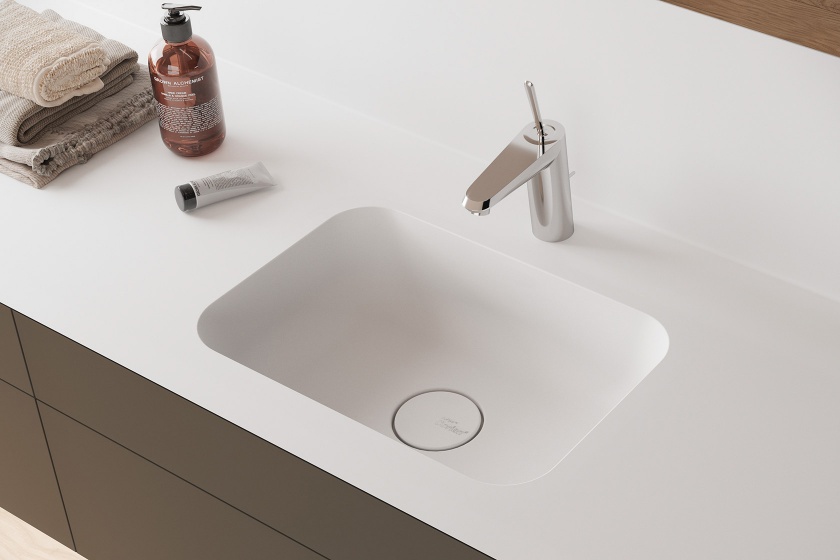 Benefits of Choosing Corian® Solid Surface
Non-Porous Surface Makes it Easy to Clean and Maintain
Seamless Appearance and FabricationMade from High-Quality Composite Material
Durable surface able to resist wear and tear compared to conventional materials
Comes in a wide assortment of colors, effects, and textures to suit your every need
Thermoformable and becomes Flexible when heated
Heat Resistant up to 100 °C (212 °F)
Easy to Install and Customize
Please feel free to contact us to provide expert guidance and personalized solutions.