Turn Your Kitchen Dreams Into Reality
Maintain a clean and hygienic kitchen with solid surface kitchen countertops. Unlike conventional building materials, solid surfaces are crafted using advanced technology, making it resistant to stains and inhibiting the growth of bacteria on the surface. When designing your dream kitchen, solid kitchen countertops become your reliable companion.
Looking for the allure of marble kitchen countertops without breaking the budget? Solid surfaces have got you covered. With a wide range of designs that mimic natural stone, you can achieve the elegance of white marble or the timeless beauty of black onyx. Brands like Corian and Staron® offer an array of colors and designs to choose from. The flexibility of options allows you to mold your kitchen top or counter into different shapes, providing endless possibilities for customization.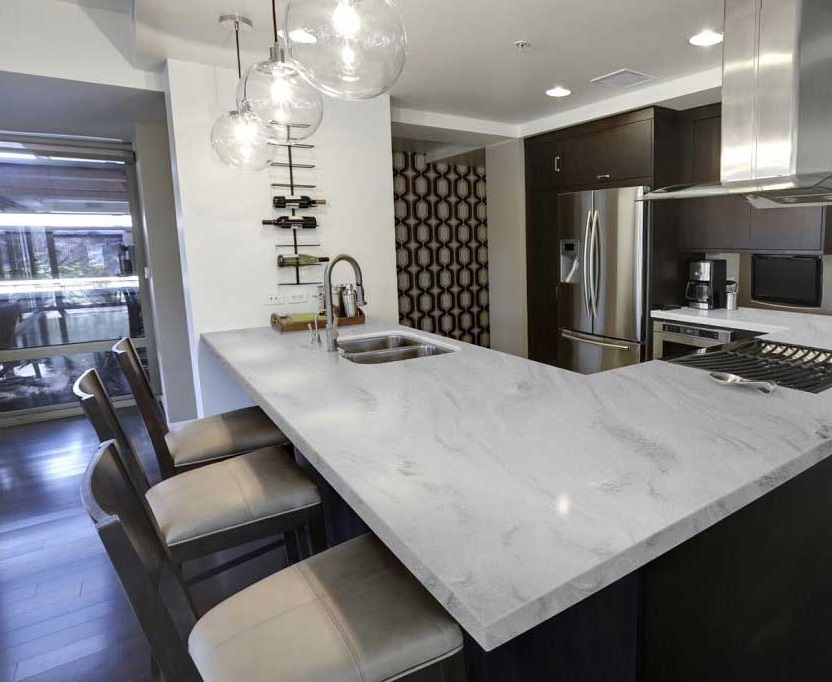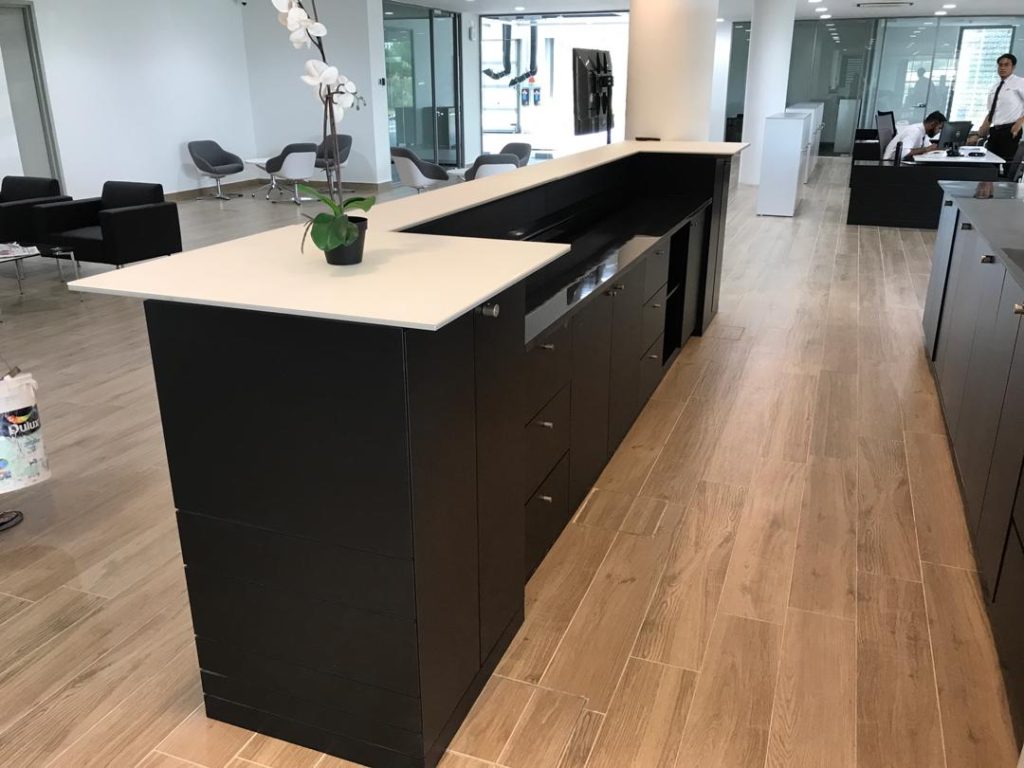 When it comes to your kitchen top, choosing solid surfacing materials provides unparalleled security and peace of mind that conventional materials cannot offer. With its seamless installation, solid surfaces prevent the accumulation of dirt, molds, and bacteria, ensuring a hygienic environment. Additionally, its non-porous nature and high resistance to impact and chemicals make it incredibly easy to maintain.
The non-porous surface of solid surfacing materials is particularly ideal for kitchen tops. Spills from condiments, liquids, and cleaning chemicals are not easily absorbed into the material, making cleanup after a messy accident during cooking a breeze. This preventive measure inhibits the growth of bacteria and fungus, promoting a sanitary and healthy kitchen environment.
Please feel free to contact us to provide expert guidance and personalized solutions.