Create Your Own Private Oasis of Luxury
Investing in solid surface vanity tops for your bathroom is a worthwhile decision that brings numerous benefits. Not only do they provide a visually appealing and hygienic appearance, but they also contribute to creating a modern and stylish aesthetic environment. The availability of a wide range of designs and color options offers an endless palette of inspiration to suit your preferences.
For those seeking a luxurious touch, solid surface vanity tops can be crafted to emulate the look and feel of a palace with stunning stone finishes like granite, onyx, or marble appearances. If you prefer a more adventurous and playful vibe, our collection also includes solid colors such as red, green, blue, pink, and more to add a pop of personality to your bathroom space.
Additionally, if you desire the warm and inviting look of wood but prefer to avoid the maintenance requirements, we have options available in solid surface materials that perfectly replicate the appearance of wood.
By choosing solid surface vanity tops for your bathroom, you not only enhance its visual appeal but also ensure durability and easy maintenance, making it a valuable addition to your space.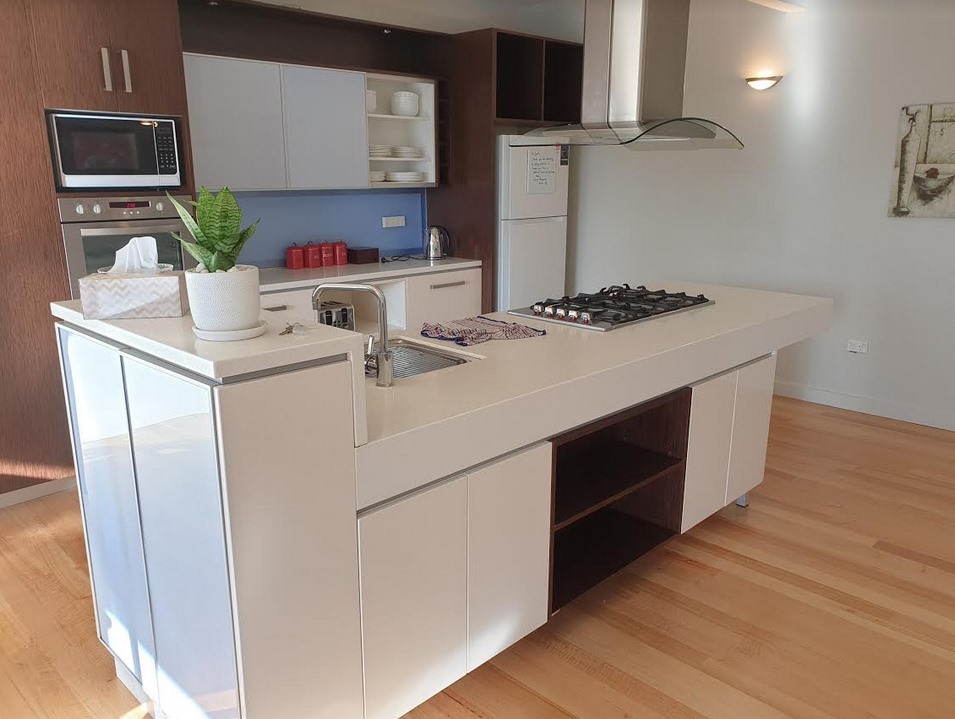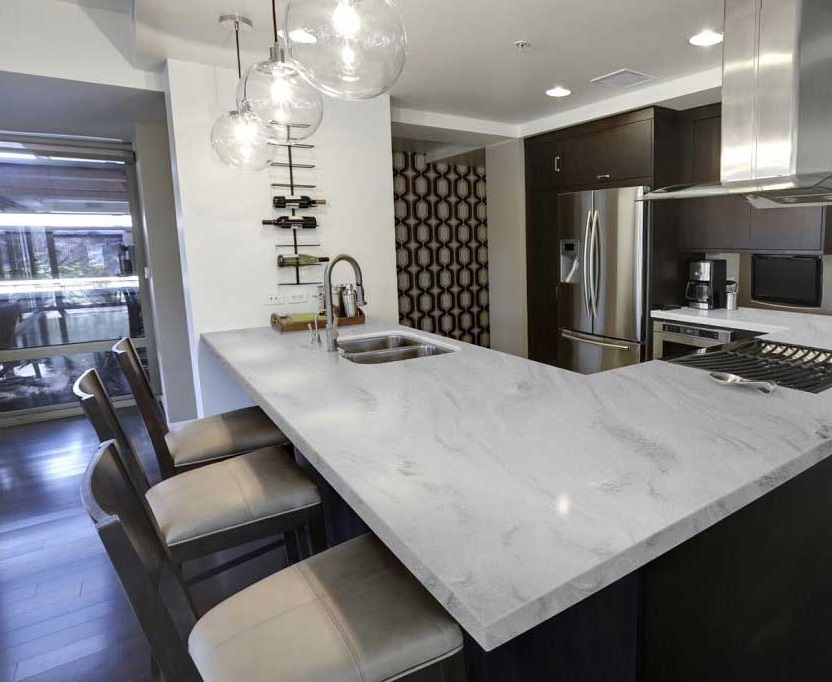 When it comes to creating the perfect bathroom setting, using solid surface for your vanity tops offers unmatched advantages. Not only does it provide the highest quality material available, but its non-porous surface ensures easy cleaning and maintenance when dealing with spills from water or chemicals. Additionally, solid surface is highly resistant to damage caused by chemicals and impact, making it a durable choice that can withstand the test of time.
One of the remarkable features of solid surface is its longevity. It outlasts conventional materials and maintains its aesthetic appeal even after years of use and potential abuse. Solid surfaces are known for their renewability, allowing any signs of wear and tear to be easily restored, ensuring your vanity top continues to look pristine.
Beyond its practical benefits, solid surface provides a sense of personal space and style that surpasses conventional materials. Its non-porous surface prevents the accumulation of mildew and molds, preserving the clean appearance of your vanity top throughout the year. With minimal scrubbing and effort, your solid surface vanity top will maintain its fresh and clean look, surpassing the longevity and cleanliness offered by conventional materials.
Solid Surfaces provides any bathroom vanity top that sense of personal space which isn't offered by any other conventional material. The surface also doesn't allow mildew and molds to accumulate and ruin the look of any vanity top surface. Keeping that clean appearance all-year round with very minimal scrubbing and elbow grease and allowing it to keep its fresh clean look longer than conventional materials.
Please feel free to contact us to provide expert guidance and personalized solutions.