Achieve a Pristine and Sanitary Environment for Your Kitchen
Solid surface for shower walls provides an affordable solution to keep your home functional and hygienic without breaking the bank. With solid surface, you can enjoy the benefits of water resistance, stain resistance, and mold resistance, making it an ideal choice for creating a low-maintenance shower room. It is highly resistant to household chemicals like bleach or baking soda, ensuring that your shower walls stay pristine with minimal effort.
Shower with confidence knowing that your shower walls are made of crystal clear and clean solid surface materials. Experience the convenience and peace of mind that comes with a low-maintenance and hygienic shower environment.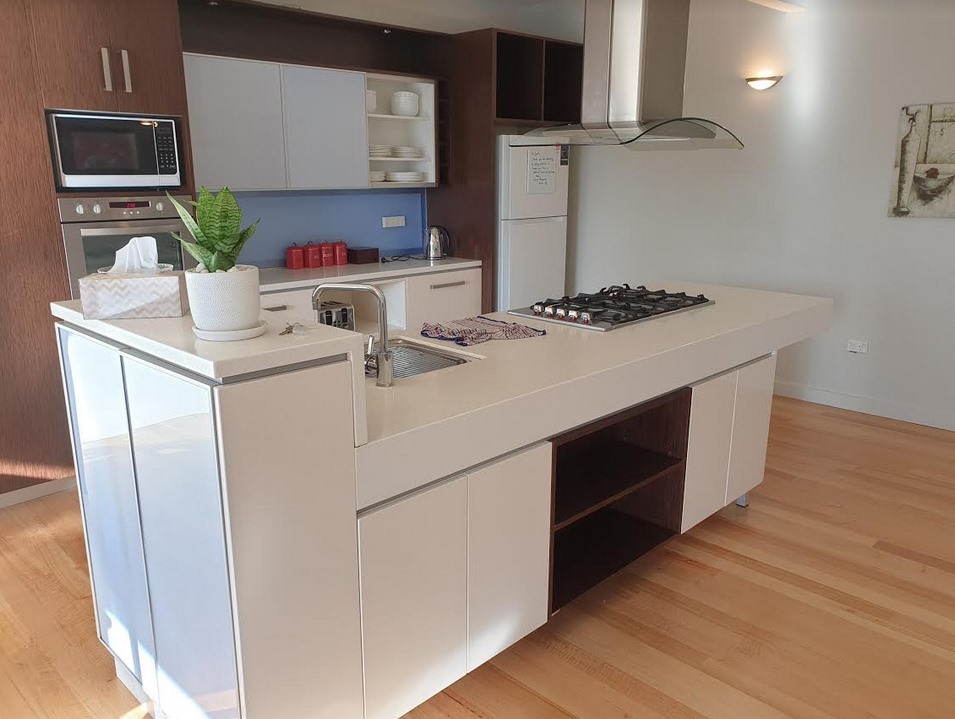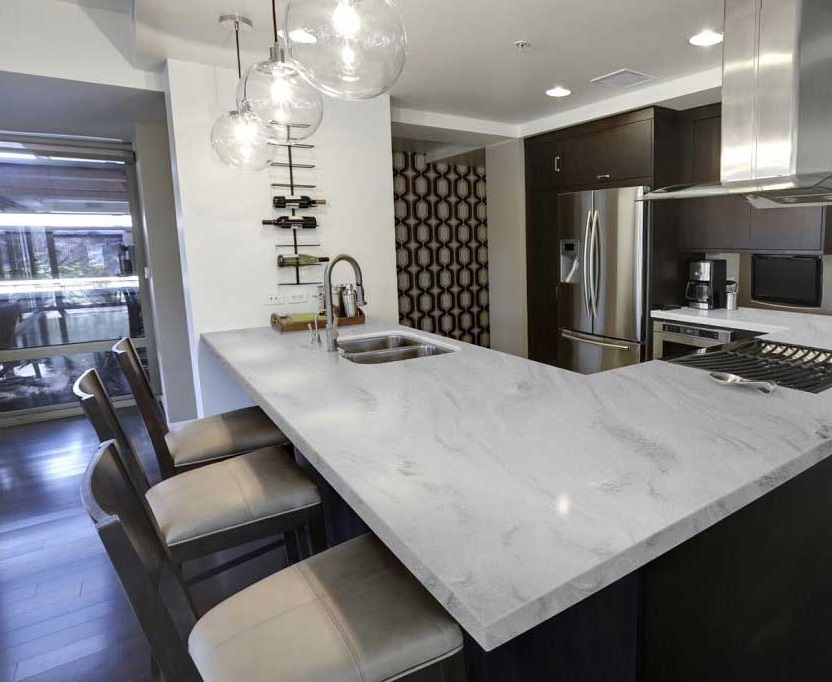 Elevate your shower space and bring a fresh, luxurious look with Corian shower walls, renowned for their versatility and wide range of choices. Whether you desire a classical and opulent feel or an adventurous and bold atmosphere, our collection of stone finishes and solid colors has you covered. For those seeking an oriental and natural ambiance, our selection of earth tones and natural wood finishes will complement your vision.
Solid surfacing offers unparalleled versatility in design choices, ranging from stunning stone effects to warm wood tones, captivating solid colors, and captivating patterns. Additionally, you can select the desired shine and gloss level to suit your preferences, providing a diverse palette for your creative exploration, all while staying within your budget. Moreover, solid surface shower walls boast exceptional durability, outlasting conventional materials. Their seamless construction ensures there are no cracks to trap dirt and debris, promoting a clean and hygienic environment. In the event of scratches or burns, they can be easily sanded out, restoring the surface to its original beauty.
Please feel free to contact us to provide expert guidance and personalized solutions.